Australia's Interstate Transport & Haulage Marketplace
Bringing Carriers and Customers together to get the Best Deal for both!
Need to fill a backload?
Need to move your car, boat, or even your house across Australia?
"Backload It" takes care of that for the lowest prices on the market and with guaranteed delivery!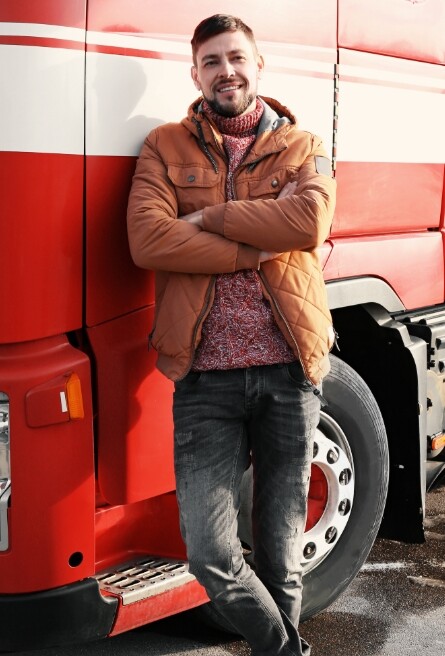 Carriers
Search for loads along your route to keep your truck loaded
Submit your Bid to be reviewed and accepted by the customer
Pick up the load once the bid is accepted and paid, and the booking is confirmed
Payment is released to you once delivery is confirmed and accepted by the customer
Customers
Create a load job for carriers to submit their bids
Review the bids and accept the one that best suits you
Submit your payment. The booking is then confirmed between you and the carrier
Your load gets picked up and is tracked in real time to ensure peace of mind
Your load is delivered and confirmed via photo evidence
Backload It for Customers
Do you want access to the cheapest freight, caravan, and trailer carriage? Then you are in the right place!
"Backload It" guarantees access to the best backloading prices. How? Because the jobs on "Backload It" have different values for each carrier, this ensures low prices for you, the customer. In addition, "Backload It" is FREE to join and register.
Connecting Carriers & Customers
"Backload It" connects customers and carriers. This is achieved by a large number of registered carriers. The beauty of this system is it makes the backload process easy. You can move anything you want, from vehicles and machinery to household goods and livestock. (No item is too small!) All done at a fraction of the cost of sole use truck or van hire.
No more phoning around different removal companies trying to find the lowest price, "Backload It" puts carriers all in one place so you can add your job and accept the cheapest bid. Simple!
Is Backloading Safe?
This is one of the most important questions we are asked. Backloading is the same as any other delivery service. An equal level of care is taken with your goods and possessions. The main difference is that you share a truck or van with other customers. For this reason, it is especially important that you label your goods well. The key is to choose a reputable carrier with good reviews, and then you will have peace of mind that your goods will be treated with care and respect. Also, taking a small refundable deposit on job acceptance allows "Backload It" to guarantee delivery.
Where Can I Backload in Australia?
Moving things around Australia can be difficult due to its large size and open, deserted areas. "Backload It" has backload removalists all over Australia, including Sydney, Brisbane, Perth, Melbourne and Canberra. So, in a nutshell, you can backload your goods just about anywhere.
Backload It for Carriers
The best way to ensure your vehicle and drivers are performing at their most productive and efficient is by backloading.

Carriers can string multiple backloads together from different customers to fill their truck or van in both directions. In addition, multiple jobs can be accommodated in one journey by planning routes and pick-up times in advance.
Why Use "Backload It"?
Other freight marketplace sites are subscription-based to use and can be expensive if you do not get many jobs from them. "Backload It" does not require a subscription and has a simple small commission per job, making it more profitable per job. In addition, carriers will be able to organise their routes/schedules with a free Calendar/Scheduler with membership.
With the recent rise in fuel costs, making journeys of 100s or 1000s of kilometres quickly adds up. This can be minimised by reducing the time you drive an empty truck. You can search for loads along your route and keep your truck loaded. More flexibility is required for this to be successful; however, the increased productivity and fuel savings are worth it.
Large Customer Base
"Backload It" connects customers with carriers. We have a large number of customers, and this means you don't have to search for customers; they come to you. By searching the uploaded jobs, you can then bid on any loads that are on your route. We make the entire process easy.
Guaranteed Delivery!
Are you tired of having pickups cancelled or deliveries not arriving?
Many carriers often refuse to pick loads up once they realise it may be difficult or not worth their while, causing frustration for customers. We have put an end to this problem.
"Backload It" has a deposit process that ensures carriers follow through with the job, which allows "Backload It" to guarantee delivery.

Plus, using Google Maps to track job loads in real-time, you can rest assured your prized possession or important goods will reach their destination. No more worries, no more stress - just backloading at its simplest!
What Can I Move?
Boats
Pallets
Furniture
Cold Loads
Boxes
Auto Parts
Bikes
Containers
Sheds
Fire Wood
Tractors
Vehicles
Machinery
Caravans
Hay
Live Animals
Tipper Loads
Anything great & small!