Holiday Logistics in Australia
Comprehensive Analysis of Backloading Marketplaces in Australia
Australian Logistics with Backload.it
Transforming the Australian Freight Shipping Industry for Enhanced Efficiency, Time, and Cost Savings
Streamlining Vehicle Delivery in Australia with Cost-Effective Solutions
The Unparalleled Advantages of Backload It
Revolutionize Your Logistics
Why Does Carriers Choose Backload.It
Revolutionizing Toy Transportation in Australia
Choosing Backload.it in Australia
Transportation of Live Animals
Freight & Haulage Marketplace Advantages
Machinery Delivery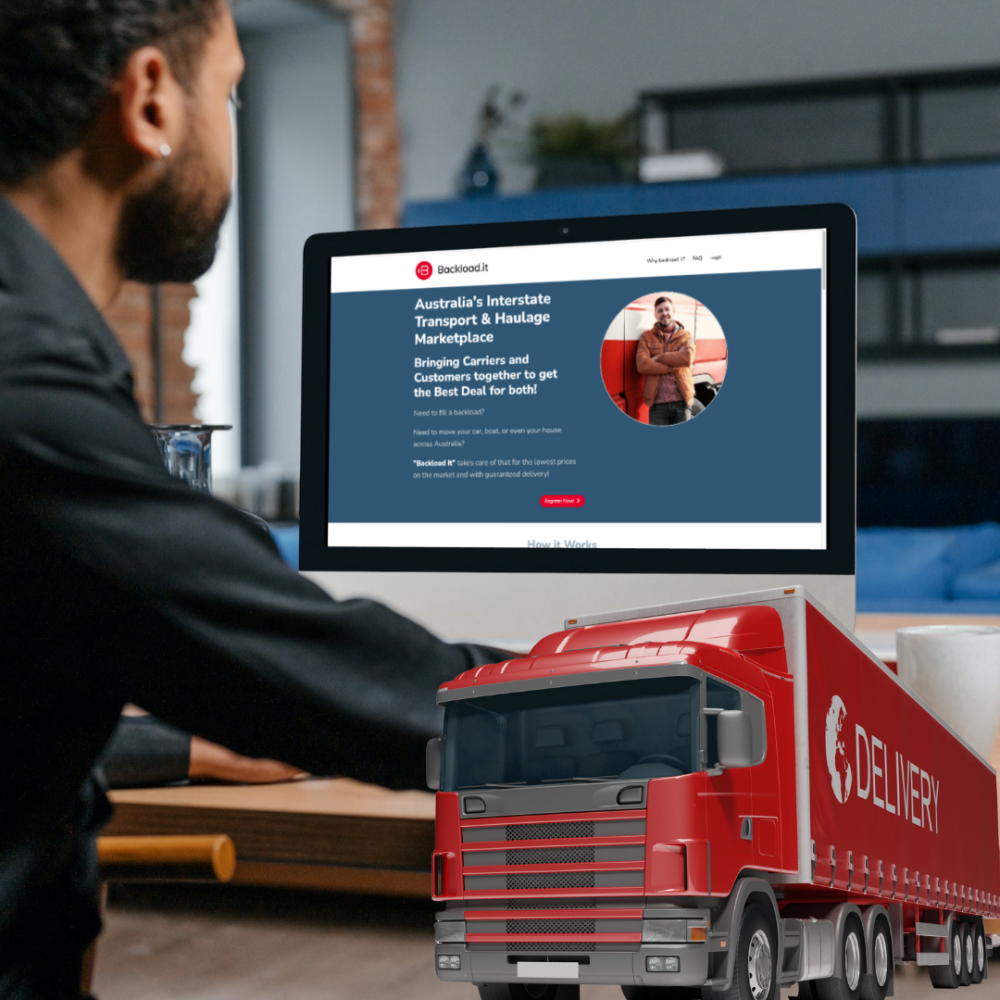 Road to Efficiency
Machinery is one of the main tools that help many industries with their operations. Different sizes of the machine are available depending on the purpose it serves. With the growth of technology that aids many aspects of our lives, there's no wonder for the continuous increase of demand for different types of machinery. Be it in agriculture, manufacturing, foods, or the service sector, businesses all around the globe should be ready for the possible upgrades that are yet to come for this kind of equipment.
In simple terms, machinery is a group of functioning units called machines.  The usual usage of machines could be used for processing certain ingredients that will yield food or this could also be a tool in agricultural work where it assists the farmers to make their job done under the heat of the sun faster. The impact that this equipment brings to every business and even to someone's lifestyle is undeniably created importance. In economics, capital is a frequent term that carries a significant function that keeps the economy of a country running. Economists define capital not only as a form of money but also as things that can be considered primary assets of a business which are usually found in the current or long-term portion of the balance sheet. Cash, cash equivalents, marketable securities, infrastructure, a building, storage facilities, and equipment are just a few examples of the assets (analytic steps). A machinery is an asset that can be liquidized by the business if it is not that useful anymore or a company is in need of an equipment upgrade. Selling this kind of assets at a lower cost could help the company to cut down its expenses. The beauty in machinery being an asset is that it can still generate an income even to the point of disposal. Old machinery even in a rustic and malfunctioning state is still gold for some museums and for some people who love to collect it! Their willingness to purchase the old ones while technology yields more development in machinery worldwide makes, the machine more useful to the market.
From the in-depth study conducted by the team of ResearchAndMarkets.com, businesswire presented a forecast report wherein  Australia's agricultural machinery market is set to surpass $4.22 billion by the year 2028. According to the study, the research offers a detailed examination of the market sizes for the major 7 segments from 2018 to 2021 and projections through 2028. Market share along with a percentage of the key segments have been thoroughly analyzed. Australia's agriculture can be seen based on the conducted research as one of the strong industries that require machinery in its operations. Australia has become a major exporter of cereals, meats, and wool due to its enormous expanses of fertile land. Australian exports dominate the global markets for wool and grains, mostly wheat and barley. With so many numbers of exportations that Australian agriculture handles every year, the reason behind its efficiency even though it employs a small percentage of people roots in the mechanization of most of its operations (Nations Encyclopedia).


Agriculture and machinery are indeed partners for business! Modern farming couldn't be easier and more efficient with the following machinery from HOLT AG Solutions that help our dear farmers to fasten up their work:
Tractors
A tractor is a common tool in agriculture, and it is available in a variety of sizes to accommodate all types of farming operations. A tractor's main function is to pull farm machinery, although contemporary tractors can be customized with a wide range of attachments to meet practically any farming demand. Tractors are therefore rational investments for both small- and large-scale farms. Other types of tractors include compact tractors, wheeled tractors, track tractors, and orchard tractors. 
Combines or Harvesters
This type of agricultural machine aid in efficient agricultural harvesting. Using a combine can be quite advantageous for grain producers of any size. To convert cereal grains into the grain, these enormous pieces of equipment employ a sophisticated combination of gears, blades, belts, and wheels. Reaping, threshing, and winnowing are the three processes that combines accomplish.
All-terrain vehicles
All-terrain vehicles or also known as ATVs are becoming more and more prevalent on farms of all sizes. These smaller vehicles can traverse difficult terrain more swiftly and efficiently than the majority of road vehicles. Additionally, a variety of attachments, such as spreaders, mowers, and compact trailers, can be used with these vehicles.
Plows
A plow is a sizable tractor attachment that drags behind the tractor and carves furrows in the soil with its long blades. This procedure not only rotates and loosens the soil but also aids in removing any unwanted surface vegetation. Plowing is a crucial starting step even if the soil needs to go through numerous further processes before it is ready for planting. Although the idea of a plow may appear straightforward, there are numerous plow varieties. Each type of plow is appropriate for a certain crop type, soil type, and soil condition. The three most common types of plows are moldboard plows, disc plows, and, chisel plows.
Harrows
Harrowing intensifies the agitation of the soil, which is already primed by plowing, in preparation for agricultural operations. To facilitate the rooting and growth of new plants, these attachments disperse crop and weed leftovers, break up soil clumps, and level the soil's surface. After applying fertilizer and manure, harrows can be used to assist break up clumps and spreading the fertilizer more evenly. A harrow machine also has its types, this includes spring harrows, roller harrows, chain harrows, and disc harrows.
Fertilizers Spreaders
As their name suggests, fertilizer spreaders spread fertilizer over a field. While there are fertilizer spreaders that can be operated independently, for speedy, uniform fertilization, the majority of farming operations need a tractor-run fertilizer spreader. Some of the fertilizer spreader types are broadcast spreader, manure spreader, and slurry spreader.
Seeders
Seeders are made to efficiently and swiftly cover huge areas of ground with seeds. Large-scale farms currently most frequently use tractor-pulled seeders; however, smaller farms may still use hand-seeding techniques or even small mechanical seeders. Just like in other machines, seeders types include broadcast seeders, air seeders, box drill seeders, and planters.
Balers
Hay, straw, and corn stalk gathering require balers. These tractor add-ons gather the materials and roll them into bales that are simpler to handle. Three general kinds of balers include round balers, square balers, and large square balers.
Wagons or Trailers
Wagons or trailers is a flexible type of agricultural machine which can perform wide range of operation such as harvesting, material handling, human resources, and equipment transportation.
Other Tractor Attachments
There are numerous additional tractor attachments that are frequently utilized in farming and related applications. Other tractor attachments include sprayers, mowers, transplanters, cultivators, plastic mulch layers, and rakes.
There are still some agricultural types of machinery that are not listed above. The important thing here is that farmers or businesses which operate in this sector should know the type and size of machines they needed especially for small-scale farms, this would save a lot of expenses in farming. Prices for machinery could vary depending on its features and sizes.
When purchasing machinery whether it will be used for farming or for other purposes, we can all agree that it is convenient for the buyers to make it delivered to their doorstep. However, the struggle is real when the cost of machinery and delivery are both high due to so many factors that affect it. One of the best ways, in order to save some money for the delivery of your machine, is to find your courier in a cartage marketplace like Backload.it. Shipping firms that offer quality service and are onboarded to the platform could negotiate with your posted delivery job and the maximum rate you can afford for the delivery of your machinery. Price variations are still present in the platform since the carrier itself would know the right pricing depending on the size, level of service, and miles they will travel to transport the unit. 
Knowing the rate for the transportation of machinery like the ones used in agriculture will require you as a shipping customer or a receiver to ask for a quotation from a courier, but just to give an idea, some of the factors that needed to be considered for pricing the delivery of machinery are; transport distance, timeframes, dimensions, freight glass, weight, loading charges, and handling. The average rate for transporting machinery could range between $0.71 to $12.39 per mile (UShip).  This could still vary depending on the location and type of machinery or handling it will require.
Thinking about machinery transportation could be bloody at some point, but with the help of patience and the right selection of courier who knows exactly what to do for transporting heavy equipment will lighten up the load for the customers. Larson Packaging company presented key points that are simple but very important to remember when shipping machinery. First and foremost, size matters and it should be considered for preparing large equipment for transport. Breaking down the machine into parts or letting the receiver know that adjustment is necessary on its entrance to their location will surely help a lot to avoid damage. Second, knowing the specs of equipment will give knowledge to the carrier of what means of transportation, what way, and what kind of packaging they have to use so the equipment can arrive at its destination defect-free. Lastly, research is the key. You could get information as much as you can, then filter those data down to the best choice that you think would work on transporting the machinery through your end.
Aside from agriculture, there are other industries that are in need of machinery. Today, in our modern world, whether in a small or big way, we cannot deny that machinery is present and helping us with our everyday lives. Investing in machines is not bad since it can generate profit and will help you to further achieve your operational goals. Saving time is more like increasing leads for your business. Without the aid of machinery that we have today, could you imagine how is it to live during ancient days?
Backlinks:
Importance of machine - https://medium.com/@jasonfoster_19698/the-importance-of-machines-a01ae0f36c37
Analytic steps - https://www.analyticssteps.com/blogs/capital-economics-characteristics-types-functions
businesswire - https://www.businesswire.com/news/home/20220705005628/en/Australia-Agricultural-Machinery-Market-Set-to-Surpass-4.22-Billion-by-2028---ResearchAndMarkets.com
Nations Encyclopedia - https://www.nationsencyclopedia.com/economies/Asia-and-the-Pacific/Australia-AGRICULTURE.html
Holt AG Solutions - https://www.holtags.com/types-of-farm-equipment-and-their-uses
 UShip - https://www.uship.com/machinery-shipping/
Larson Packaging Company - https://www.larsonpkg.com/blog/basics-of-heavy-equipment-shipping
Delivery of Fresh Goods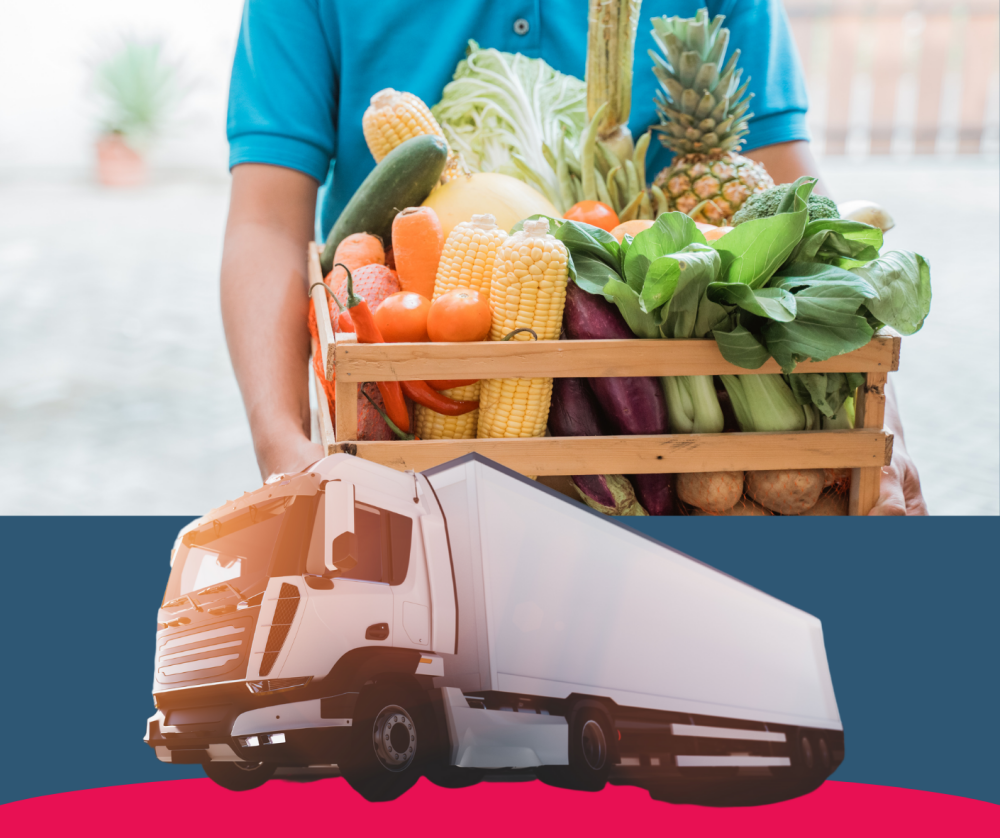 Great Service

The transportation and haulage marketplace is a growing trend in the trucking and logistics industry. Backload.it provides a platform for shipping companies and customers to connect and arrange transportation services. Backload.it offers benefits such as convenience, competitive pricing, and increased access to a wide range of carriers.

Fruits and vegetables got the global market's attention as the pandemic began. The demands for healthy living, which mainly include people's daily diet, call for ample supplies to satisfy the needs that can boost someone's immune system. In Australia, Torres Strait, part of the state of Queensland, specifically in the Northern region, struggles to have fresh goods while availing them at a fair price. The committee related to the supply chain sees the logistics transportation sector as a primary point to address. For most businesses, logistics is a vital part in order to carry out operations successfully. The scarcity of supplies in Torres Strait is now in the limelight as the people here are now clearly making a statement about this problem due to its effect on their health needs. The distant travel to this region is one of the foreseen reasons there are just a few couriers who travel to this place. Backload.it is an affordable transportation marketplace for carriers and shipping customers. We are committed to keeping your items safe from any damage. Our couriers' wheels will keep running as you sail for your success and for everyone's needs.

Overall, the transportation and haulage marketplace is an innovative solution that can provide many benefits to both carriers and customers. It can help to streamline the logistics process, reduce costs, and improve efficiency in the shipping industry.


Backlinks:

Fresh Produce- https://www.foodnavigator-asia.com/Headlines/Promotional-Features/Australian-fresh-produce-for-Asia-s-health-conscious-consumers

Importance of Marketplace- https://customerthink.com/importance-of-marketplaces-in-the-e-commerce-business/

Larson Packaging Company - https://www.larsonpkg.com/blog/basics-of-heavy-equipment-shipping
Revolutionize Your Logistics
Backload.it:
Australia's Best Interstate Transport & Haulage Marketplace Beats the Competition
Backload.it is one of the most innovative and efficient platforms for connecting customers with reliable carriers. It offers a range of advantages over its competitors, making it the ideal choice for businesses and individuals who needs transportation and haulage services.
One of the biggest advantages of Backload.it is that it's a FREE registration platform. Unlike many of its competitors, there are no hidden fees or commissions, and registration is absolutely free.
This makes it easier for both customers and carriers to access the platform, and it helps to reduce the overall cost of using the service. With the registration process being free and straightforward, customers and carriers can quickly get started with using the platform and finding transportation solutions that fit their needs.
Another key advantage of Backload.it is its extensive carrier network. The platform has a large and diverse pool of carriers from all over Australia, including long-haul truckers, courier companies, and small-scale operators.
This network ensures that customers can find carriers that are best suited to their needs and that carriers have access to a broad range of job opportunities.
With a wide variety of carrier options, it's easy for customers to find transportation solutions that fit their specific needs, including delivery times and type of goods being transported.
Backload.it also offers a user-friendly interface, making it easy for customers to post their jobs and for carriers to find suitable jobs. The platform's intuitive design allows customers to quickly and easily post their job requirements, including the pickup and delivery locations, the type and quantity of goods, and the desired delivery timeframe.
Carriers can then search for jobs based on their capacity and route, ensuring they only apply for jobs that match their requirements. This ensures that the platform is used efficiently and that customers can find carriers quickly and easily.
In addition to its extensive carrier network and user-friendly interface, Backload.it offers competitive pricing. The platform's transparent subscription model ensures that there are no hidden fees or commissions, and customers can enjoy cost savings by accessing a range of affordable transportation and haulage services through the platform.
By providing competitive pricing and transparent pricing models, Backload.it makes it easy for customers to find the transportation solutions that fit their budget.
One of the key advantages of Backload.it over its competitors is its focus on sustainability. The platform is committed to reducing the environmental impact of transportation by encouraging carriers to consolidate loads, reduce empty running, and optimize routes. This approach not only helps to reduce carbon emissions but also results in cost savings for both carriers and customers.
With sustainability being an increasingly important issue for many individuals and businesses, Backload.it's commitment to reducing its environmental impact is an important consideration for many customers.
Finally, Backload.it offers excellent customer support. The platform has a team of experienced and knowledgeable customer service representatives who are available to assist customers and carriers with any questions or issues they may have.
This level of support ensures that customers and carriers can enjoy a hassle-free experience when using the platform, and it also helps to ensure that the platform is used efficiently.
In conclusion, Backload.it Transportation Haulage Marketplace Australia is an excellent choice for businesses and individuals in need of transportation and haulage services. Its free registration platform, extensive carrier network, user-friendly interface, competitive pricing, sustainability focus, and excellent customer support make it stand out from the competition.
By registering with Backload.it, customers and carriers can enjoy a convenient and cost-effective way to connect and achieve their transportation needs.
Whether you need transportation for personal or business purposes, Backload.it is the platform that can help you find the transportation solutions you need.

Backlinks:
Why Backload?It?- https://backload.it/how-it-works.htm

Plan Your Logistics For Australia- https://marketfinder.thinkwithgoogle.com/intl/en/guide/ingram-australia-guide

7 Trends Expanding The Trucking Business In Australia
Easy To Use: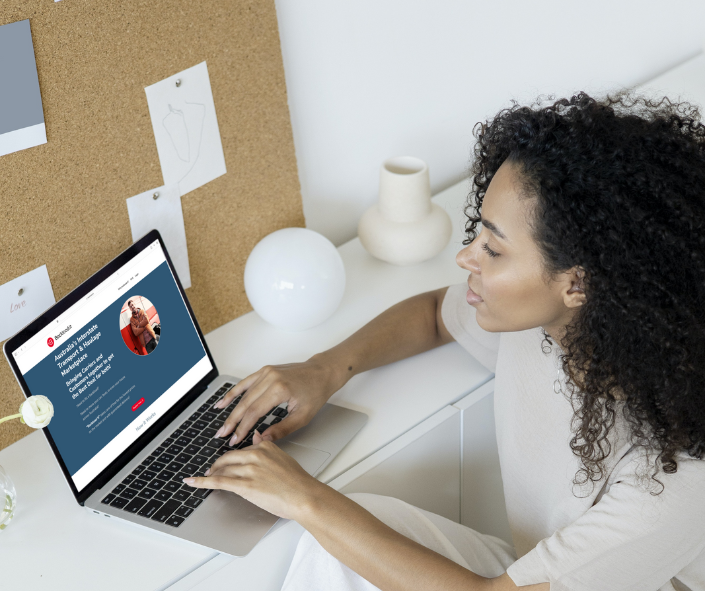 ANYTIME AND ANYWHERE.

Are you tired of spending hours searching for the right transportation solution for your goods? Do you want a platform that is easy to use and accessible anytime, anywhere? Look no further than Backload.it.
Backload.it is a leading backloading transportation and haulage marketplace in Australia that offers a user-friendly and convenient platform for customers and carriers to connect. With its advanced features and intuitive design, Backload.it makes it easy to find the right carrier for your shipping needs.
The app is easy to use and accessible from anywhere, whether you are at your desk or on the go. All you need is an internet connection, and you can quickly and easily find the perfect carrier for your shipment.
To get started, simply sign up for a free account on the Backload.it website or app. Registration is quick and easy, and there are no subscription fees or hidden costs. Once you have registered, you can start using the platform right away.
Using the Backload.it app, you can easily search for carriers based on specific criteria, such as location, price, and delivery time. The app's advanced search features make it easy to filter carriers based on your requirements, ensuring that you find the most suitable carrier for your needs.
Additionally, the app offers a real-time tracking system, which allows you to monitor your shipment from start to finish. This gives you greater peace of mind and ensures the safe and secure delivery of your goods.
Backload.it's customer support team is available 24/7 via phone, email, or live chat to provide you with prompt and professional assistance with any queries or concerns you may have. Whether you need help finding the right carrier or have questions about your shipment, the Backload.it team is always there to help.
In conclusion, the Backload.it app is an easy-to-use and convenient platform that offers a range of benefits over other marketplaces. With its advanced search features, real-time tracking system, and exceptional customer support, it is the ideal choice for anyone looking for a fast, reliable, and affordable shipping solution. Sign up for a free account today and start shipping with ease!

Backlinks:
Low Temperature Transportation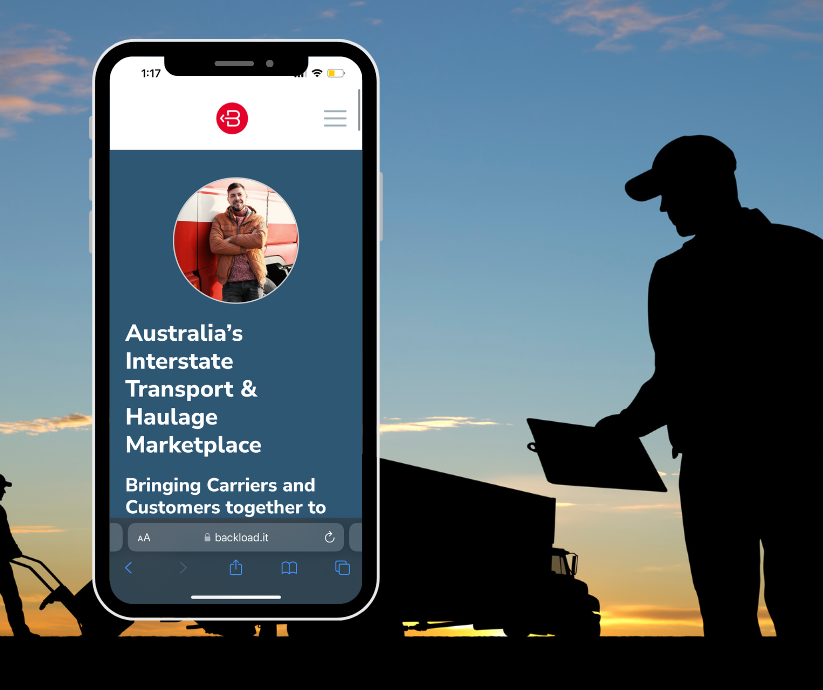 All About Cold Loads

Do you still remember the time when a single virus killed numerous individuals all across the world and prompted the World Health Organization to declare that a pandemic was in progress? The entire lockdown and stringent health standards that governments in many countries indicated to their citizens caused dread and pessimism, which spurred science and technology to develop a remedy and resulted in the better position we are glad to have today.
Before being shipped to various nations across the world, the FDA and specialists undertook thorough research and examinations of the vaccinations in various brands and the medication known as remdesivir that we are able to use. The majority of people are grateful for the pharmaceutical medicines that our scientists' knowledge and determination to survive this pandemic resulted in! However, it is also a must to have an understanding of the transportation for these kinds of cargo which calls for a specialized container and careful handling when they are moved from one location to another, particularly if these rays of hope are headed overseas. This is where the so-called "cold chain logistics" or the transportation of cold loads is carried out.
Transportation of temperature-sensitive items like food, drinks, and biopharmaceutical products is what Riskpulse defines as "cold chain logistics." For the majority of the businesses that produce these items, managing the logistics for their chemical reactivity is a daily struggle. When it comes to assuring the safety of these products upon arrival at the recipient, shipping customers that transport cold loads should have the appropriate knowledge and discipline. The brand's success depends on how well the integrity of this kind of goods is maintained.
The cold chain delivery is somehow a different kind of transport service that is being done. It is also good to assume that it has a different rate compared to a normal way of deliveries for the products which can endure different weathers. Similar to boat transport, it has a greater delivery cost because it needs specialist packaging known as "cold boxes" that cannot be compromised. For some, a truck's thermal or refrigerated backload area is also necessary for double protection. The strict monitoring and controlling of the temperature of the products from the point of the manufacturer to the point of the receiver is called an unbroken cold chain. For the transportation of medicinal products, there are so-called medical couriers who specialize in handling the medicines safely until it arrives at their designated pharmaceutical warehouse or hospital (thesocialmedwork).  
More products that tackle the issues we faced in the past are actually produced as human knowledge increases. Be it in our outward appearances, aesthetic objectives, medical requirements, appetites, or other biological gaps that we constantly observe and try to close. Because of the success of numerous inventions in drugs, cosmetics, and food, companies that demand cold chain delivery may potentially play a large role in a nation's economy as the future draws near. Their cold chain logistics will have a greater difficulty as a result of the rise in demand, requiring these businesses to constantly improve in order to manage these cold loads.
A cold chain is a complex type of delivery. Firms that are involved in this kind of logistics should know the elements that comprise the cold chain. Each element is important to have a concrete plan that is fit to carry sensitive loads safely. 
According to Shiprocket Fulfillment, here are the 4 main elements of a cold chain:
Cooling Systems 
This keeps food and pharmaceutical products at the proper temperature for storage and transportation of goods.
Cold Storage
Holding the products in a temperature-controlled environment for some time at a nearby location before distribution.
Cold Transport
Having means of transportation that can move commodities and keep temperatures steady to safeguard the goods for clients.
Cold Processing and Distribution
Supplying equipment for the processing and transformation of items and guaranteeing sanitary conditions
The elements stated above are the critical factors that manufacturers and couriers analyze as they plan for cold loads transportation. The third element which focuses on the mode of transport for this kind of goods doesn't call for just a raw backload space of a truck. As the packaging is unique in the cold chain, so is the vehicle used. Normally, the types of trucks used to backload a cold load are; refrigerated trucks and railcars, refrigerated cargo ships, reefers, and air cargo. Transportation under a cold chain could be really demanding on both sides. Be it on land, by the sea, or by the air. According to studies, air transport is considered the best way to transport perishable goods. This is because airports feature designated facilities with temperature-controlled freezers and refrigerators to make handling perishable items simple (barcoding).
There are a lot of considerations in doing cold load transportation. This includes the courier itself, the warehousing strategy, packaging, and most importantly, the cost it will incur on the part of the shipping customers as well as the carriers. In Australia, transportation of goods every now and then is getting stronger. The need for food, beverages, and pharmaceutical products cannot be eliminated for it is one of the basic needs every human should have in order to survive. As sensitive as it is, we cannot deny that we have to invest greatly when being involved in cold loads logistics. 
Atradius Collections have conducted research which shows an output of possible increase of 2% of the food and beverages sector in Australia's economy for this year 2022. The growth of numbers is caused by the easing of pandemic restrictions and ongoing offshore demands. This report only focuses on food and beverage. Pharmaceutical products are still excluded!  Imagine how it could contribute further to the country's economy as the pandemic continues to subside and the lively trading activities between states and overseas start to kick off again. 
The industry where this cold load transport happens has truly created a massive impact. Almost 90% of Australian produce is transported by refrigerated truck (cannon logistics).  This only justifies the importance of a cold chain in a country's economy. And even though it is a type of logistic job that is too picky for every step in the procedure, results also show how it helps for the sustenance of the livelihood.
As mentioned above, the cost of a cold load transport differs from the ordinary items. One of the possible ways, in order to lessen our expenses if we are part of the cold chain logistics, is to use backloading. Shipping firms are now open in this kind of delivery service and you can find them at a transportation and haulage marketplace like Backload.it. Just to give an idea, the estimated cost when it doing cold loads transportation could range from $180 to $350 per tonne (nicheagribusiness9). This still depends on the requirements of the goods, their packaging, and other circumstances that might occur. It is good to get in touch with a reliable carrier who is experienced in carrying a cold loads delivery job.
Two factors that play a vital role in order for the cold chain supply to be successful are the packaging and its warehousing. For the warehousing, a cold storage facility seeks to keep the goods, which are typically food, at an ideal temperature, prevent them from rotting, and lengthen their shelf life. A freezer warehouse, on the other hand, must maintain a constant temperature to make sure there is no chance of harm or alteration to the product's integrity (Dexion). In some instances, there are items that are called thermal products. Usually, these are the engineering solution equipment that provides heating or temperature control in a building (Thermal Products). This kind of load when being transported also requires specialized packaging and a cautious way of handling it. 
Warehouse management for temperature-sensitive products is a critical procedure in order to secure the goods' promised quality, and so is the packaging. Choosing the right materials to be used for packing these products helps in protecting their effectiveness for consumption. A system of packing and shipping goods that maintains a constant temperature from the point of manufacture to the ultimate destination is known as cold chain packaging. 
JETCO Federal has sorted out 3 types of cold chain packaging that could help the manufacturers to decide what is best for its products. These are the following:
Active Packaging
              - No usage for phase change materials (PCM) like dry ice or water/ice.
- Active systems use mechanical or electric systems that are fueled by an energy source along with thermostatic control to maintain proper product temperatures.
- Oftentimes, the highest cost.
- Highest temperature accuracy.
- High reliability.
- Easy to use.
Passive Packaging
               - Uses PCM, it is considered the most fundamental and economical shipping system.
               - Lowest cost and lowest temperature accuracy.
               - High reliability with proper procedures.
               - Requires PCM conditioning.
               - Hardest to use.
Hybrid Packaging
               -  Uses a combination of PCM and thermostatic control.
               -  PCM is utilized as an energy source that is controlled by a thermostatic control of some kind.
           - Moderate to high cost and moderate to high-temperature accuracy.
           - Moderate dependability with proper processes.
           - PCM conditioning is required.
The three types of cold loads packaging are worth the note especially if you are operating in this industry. The complexity of the procedures could carry out by a firm and manufacturer who understands the importance of every element and other details involved in this kind of logistics. 
The cold chain supply is here to stay. As we look back, we can see that during the height of the pandemic, the transportation of cold loads gets even stronger due to high demand. This happens not only in Australia but all around the globe. This only shows us that even though it is one of the costliest business operations, the cold chain is for keeps. Several studies have found that it has a huge impact on the country's economy and has a probability to keep growing in the years to come. Manufacturers and couriers will be busier than ever as they get ready for the full return of events and business that was halted when the pandemic started. This sounds like a challenge in a positive way!

Backlinks:
Riskpulse-
https://riskpulse.com/blog/a-guide-to-cold-chain-logistics/
TheSocialMedwork- https://thesocialmedwork.com/blog/what%20is%20%E2%80%98cold%20chain%E2%80%99%20delivery
Shiprocket- https://fulfillment.shiprocket.in/blog/cold-chain-logistics/
Atradius Collections- https://atradiuscollections.com/global/reports/food-industry-trends-australia-2022.html
Cannon Logistics - https://www.cannonlogistics.com.au/blog/the-australian-economy-and-refrigerated-transport/
Niche Agribusiness 9- https://www.accc.gov.au/system/files/Niche%20Agribusiness%209%20-%20Existing%20dairy%20product%20flows%20in%20Australia%20-%2016%20March%2020175.pdf
Dexion- https://www.dexion.com/company/news-articles/general-news/a-guide-to-cold-storage-warehousing/
Thermal Products- https://thermalproducts.com/
JETCO- https://jetcofederal.com/2021/01/everything-you-need-to-know-about-cold-chain-packaging/